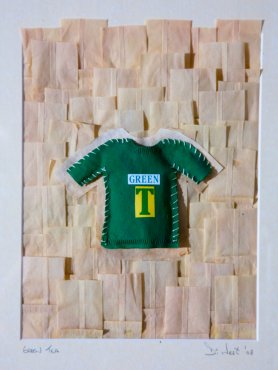 ASSEMBLAGE ..........EXHIBITION SOLD OUT
---
"On Wings of Whispers"
Brunswick Street Gallery, Fitzroy Victoria.
This exhibition features my assemblage work, created from recycled tea bag paper and framed behind glass.
I endeavour to create these works combining fun with asthetics and hopefully engage the viewer through their narrative - a simple story but always told with a twist. I draw inspiration from everyday life, song lyrics and metaphors.
Each work is totally unique.