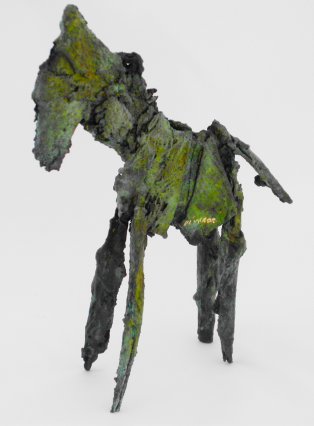 SCULPTURE - Unique Horses
---
These works are about my interest in horses - that is horses wearing clothes.

No matter how bedraggled, ripped and torn the blankets that are draped over these wonderful animals are; they still retain their quiet dignity.

Each work is created entirely by hand and is a one-off.
I am constantly experimenting with different techniques and these works were created using a process that I have developed.